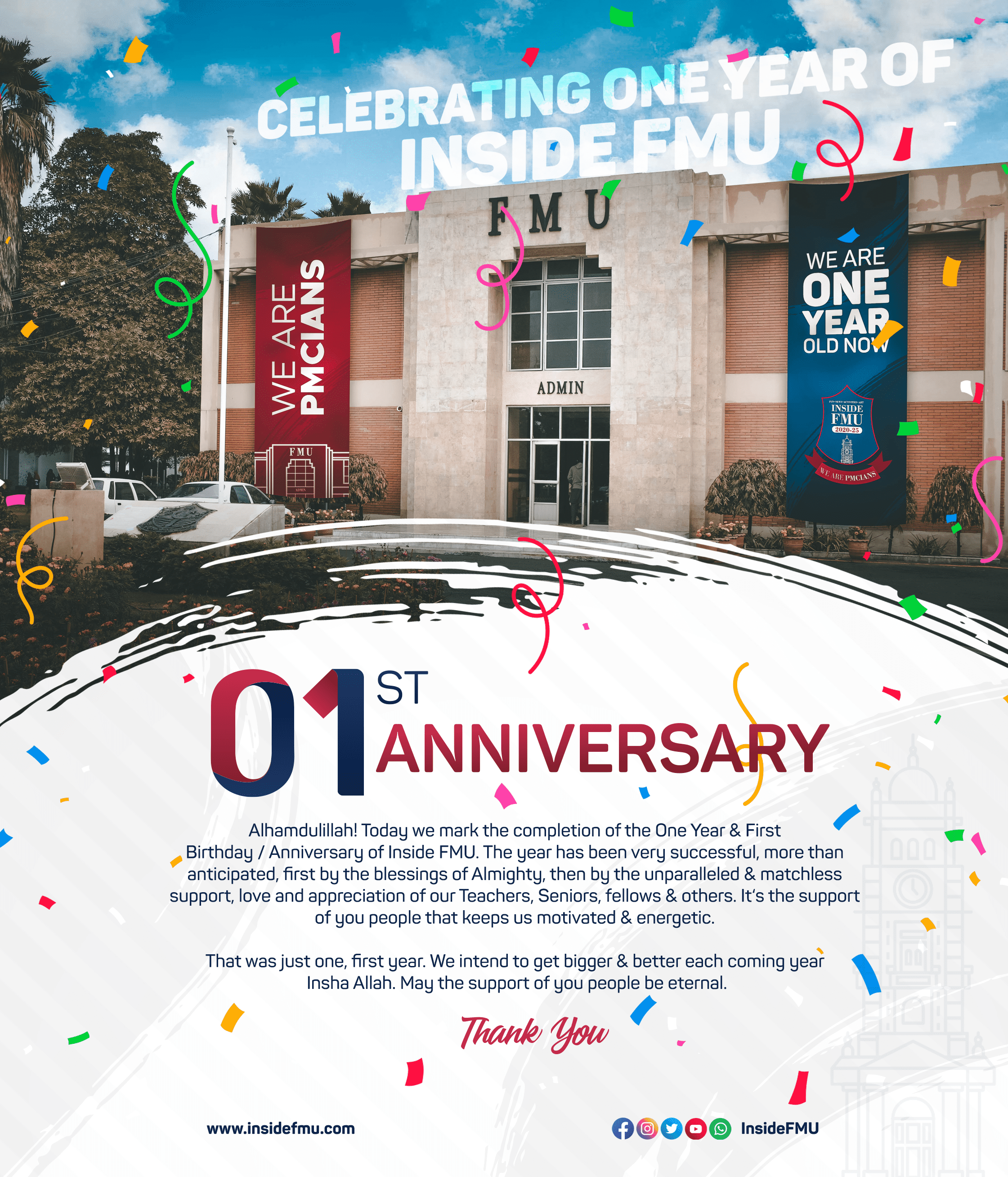 Alhamdulillah! Today we mark the completion of the One Year & First Birthday / Anniversary of Inside FMU. The year has been very successful, more than anticipated, first by the blessings of Almighty, then by the unparalleled & matchless support, love and appreciation of our Teachers, Seniors, fellows & others. It's the support of you people that keeps us motivated & energetic.
That was just one, first year. We intend to get bigger & better each coming year
Insha Allah. May the support of you people be eternal.
Thank You
We are sorry that this post was not useful for you!
Let us improve this post!
Tell us how we can improve this post?